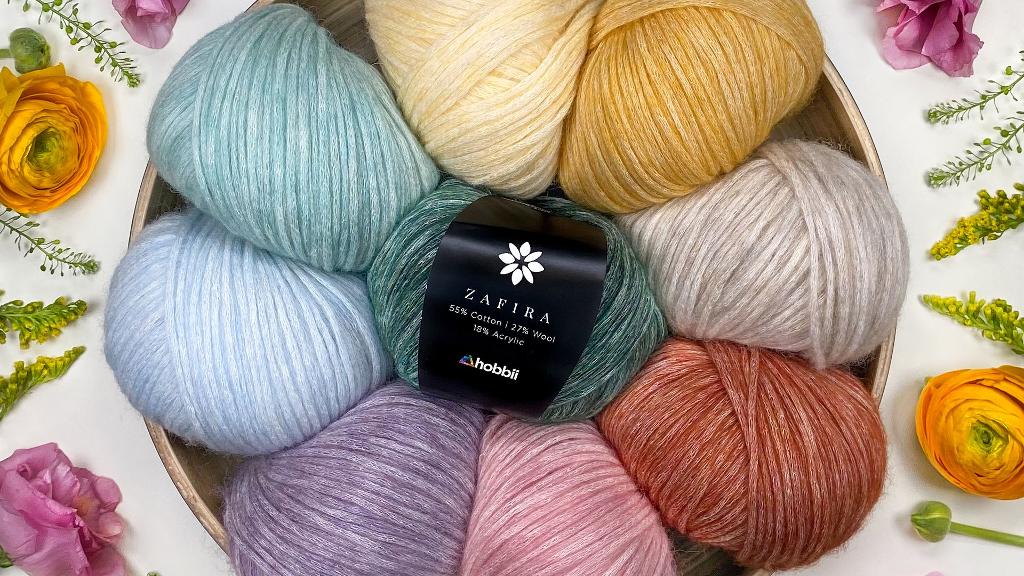 Hobbii is a Danish-based company that specializes in selling yarn, knitting supplies, and other crafting materials online. Although it began as a small business in 2015, it has since experienced significant success and growth. Today Hobbii is the fastest-growing company in Denmark. From their 10.000m2 warehouse the company ships +1,5 million parcels each year to yarn lovers all over the globe and so far has opened 8 retail stores across Denmark and Germany.
Hobbii's success story can be attributed to several key factors. Firstly, the company recognized the increasing popularity of knitting and crocheting as hobbies and identified a niche market for affordable and high-quality yarn and supplies. By focusing on this specific niche, Hobbii was able to cater to a dedicated and passionate community of crafters.
Secondly, Hobbii embraced the online retail model, establishing a strong presence on various e-commerce platforms and its own website. This allowed them to reach a wide customer base both domestically and internationally. They also leveraged social media platforms to engage with their audience, share project ideas, and provide customer support.
Hobbii's commitment to providing excellent customer service has played a crucial role in its success. They offer a user-friendly website with a vast selection of products, competitive pricing, and efficient shipping options. Moreover, their customer support team is known for being responsive, knowledgeable, and helpful, creating a positive shopping experience for their customers.
Additionally, Hobbii's emphasis on product quality and innovation has set them apart in the market. They continuously expand their range of yarn and craft supplies, ensuring a diverse selection to meet the needs and preferences of their customers. By offering unique and trendy products, Hobbii has attracted a loyal customer base and managed to stay ahead of the competition.
Over the years, Hobbii's success has led to significant growth in terms of revenue and market presence. Today, they are recognized as one of the leading online retailers in the yarn and crafting industry. Hobbii continues to expand its product offerings, explore new markets, and maintain its commitment to providing a positive shopping experience for crafters around the world.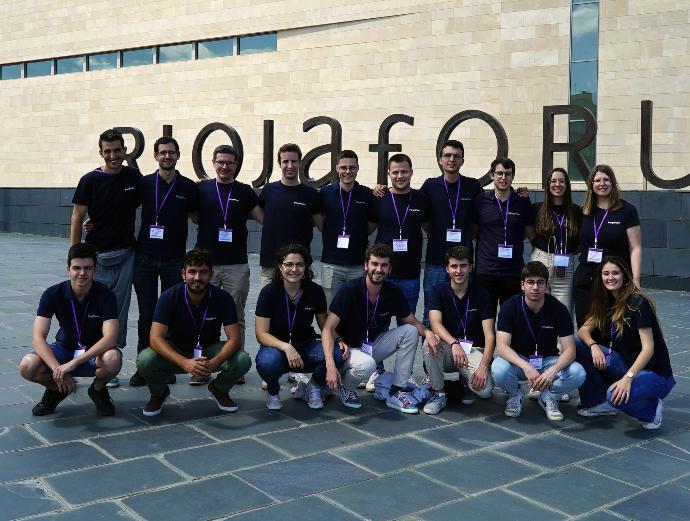 In a digital era defined by brisk transformations, e-commerce retailer Hobbii found itself facing an increasingly common challenge. Despite having adopted the popular Odoo ERP system, they found themselves lacking the internal expertise necessary to fully leverage its potential. They needed a trusted partner to guide them through the nuances of the system and help enhance their operational efficiency. This is where ForgeFlow entered the picture, offering their deep expertise in ERP solutions.
Back in 2019, Hobbii had already embraced Odoo as their go-to solution. A small, dedicated internal team was initially responsible for orchestrating the system. However, as Hobbii began to experience a swift surge in business growth, the once capable team found themselves overwhelmed by the escalating demands to continually adapt and enhance the ERP system in line with the company's expansion. This bottleneck led to noticeable inefficiencies cropping up across finance and supply chain management. It became increasingly evident that these challenges required prompt and strategic intervention, as they threatened Hobbii's unwavering commitment to delivering seamless customer experiences.

Recognizing this need for specialized ERP expertise, Hobbii turned to ForgeFlow, a leading provider of Odoo. ForgeFlow's broad experience in supply chain and finance, as well as their reputation for technical prowess and client-centric approach made them the perfect fit for Hobbii's needs.
Upon partnering, ForgeFlow and the Hobbii core ERP team began to implement a series of improvements in the ERP system, which continues nowaday.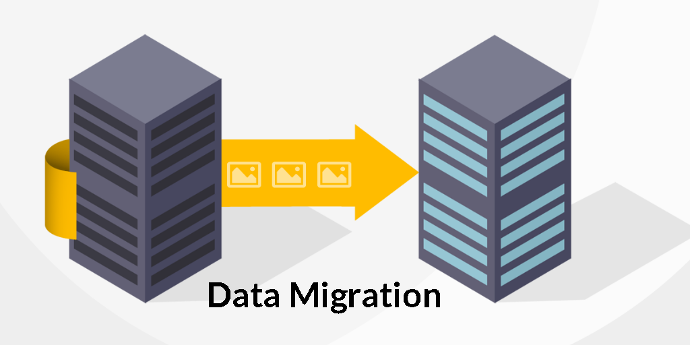 Migrating to a newer ERP version
Migrating to a newer version of an ERP system is always a challenging task, and was specially at Hobbii due due to the sheer volume of data stored in the database. The process of upgrading to a newer Odoo version involves analyzing in detail the differences in terms of database structure and features between the old and new version, migrating code and the database schema, and ensuring the optimal performance of the migration process to ensure minimal downtime.
This migration was possible thanks to ForgeFlow's deep understanding of Hobbii's processes and their expertise in the upgrade of complex Odoo databases using OpenUpgrade . The migration process was very successful, and enabled Hobbii to take advantage of the new ERP features, performance improvements, bug fixes, improved usability, security enhancements and better integration and compatibility with the latest Python version.
Faster Reconciliation with Payment Providers
Companies like Adyen or Klarna are financial technology companies that provide businesses with online platforms for processing a variety of payment options from customers around the world, facilitating seamless, secure, and flexible transactions. By integrating these payment providers with Odoo, Hobbii could automate the reconciliation process and match payment information with invoices, reducing manual workload and minimizing errors.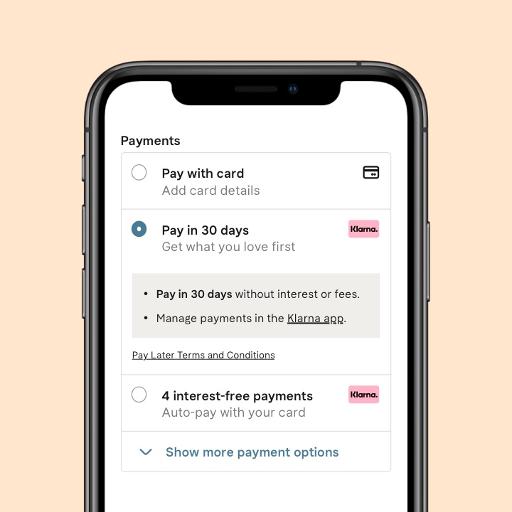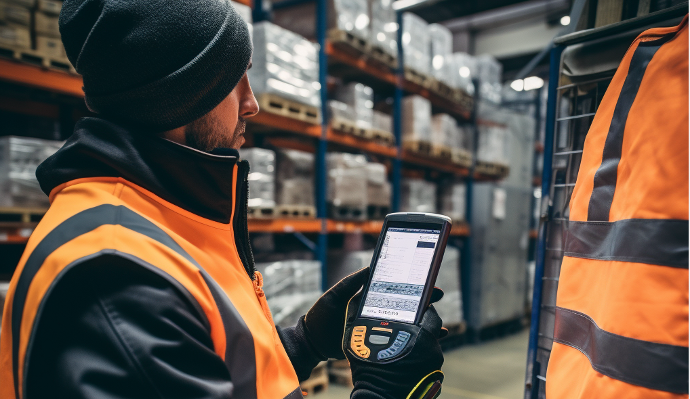 Streamlining warehouse operations
Hobbii adopted a progressive approach in their warehouse operations. Initially, a solution was built where workers would employ specialized gloves outfitted with integrated barcode scanners. Concurrently, an arm-mounted mobile device displayed the details of the order to be fulfilled. This innovative combination of technology facilitated a conducive work environment, allowing associates to maintain their dexterity during the picking and packing process. Additionally, the ERP system was designed so as to optimize the order picking based on the warehouse layout, ensuring the shortest possible routes and thereby streamlining the overall order processing operation.

Full Warehouse Automation
By 2023 Hobbii's warehouse was a bustling hive of activity, stocked to the brim with a diverse range of yarns, needles, and other knitting supplies. The existing system of sorting and picking was labor-intensive and time-consuming. With their commitment to providing seamless customer experiences, Hobbii knew they had to adapt and innovate to meet the growing demand.
Enter AutoStore, a pioneer in warehouse automation. Known for their compact, cube-based automated storage and retrieval system, AutoStore promised increased storage density and faster order fulfillment times. Intrigued by its potential, Hobbii partnered with AutoStore to embark on their journey toward full warehouse automation. ForgeFlow worked closely with Hobbii's tech team to integrate the Odoo ERP system with AutoStore.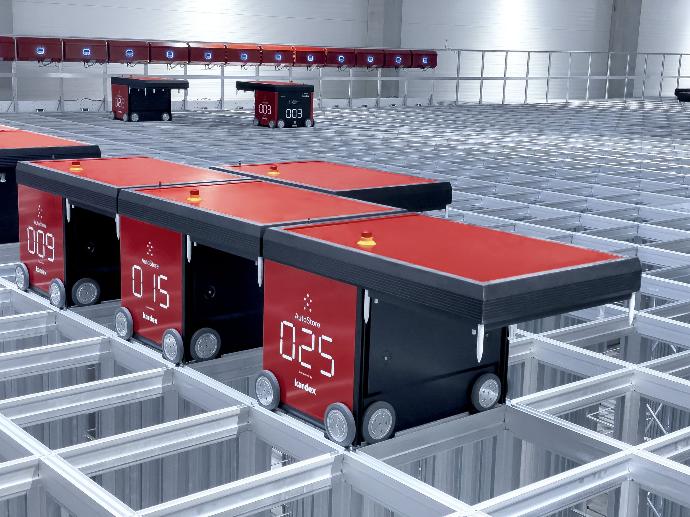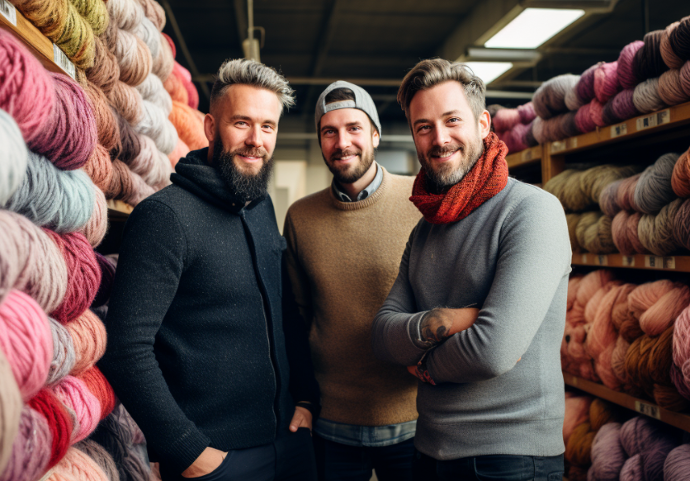 Expanding to new countries
Founded as a modest enterprise in Denmark in 2015, Hobbii has now blossomed into a global phenomenon. Today, not only does Hobbii maintain a strong presence in its native Denmark, but it has also successfully expanded its operations to Germany and the United States.
ForgeFlow's extensive experience in implementing Odoo ERP in both the European Union and the United States proved instrumental to this growth. Our adept team was able to leverage this expertise to provide the essential guidance Hobbii needed. Specifically, we were able to help configure the ERP system aptly, keeping in mind a multi-company strategy, thereby fostering a seamless and successful expansion.

Hobbii is now able to both meet the legal requirements in all countries where they operate, they can successfully perform inter-company transactions and have a centralized and global visibility of their financials.