Education to enable change in your organization
As Demand Driven Planner Instructors and Odoo partners we offer high quality training programs to enable a successful digital transformation in your organization.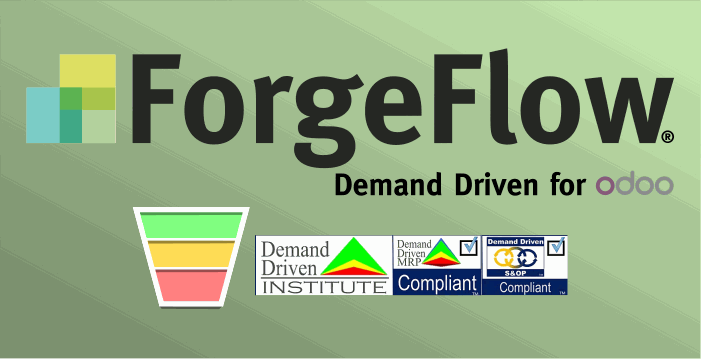 ForgeFlow Demand Driven for Odoo Workshop
Learn to apply the concepts of Demand Driven MRP (DDMRP) and Demand Driven Sales and Operations Planning (DDS&OP) to your company with ForgeFlow, the fully compliant platform based on Odoo, with this hands-on Workshop.

More Info
Demand Driven Planner Workshop
The Demand Driven Planner (DDP)™ Program is designed for planning, purchasing and supply chain personnel responsible for implementing and maintaining a Demand Driven Operating Model.

More Info