We design the personalized online store
that
will grow your business.
As e-commerce experts, we offer you a ready-to-use platform customized for your business.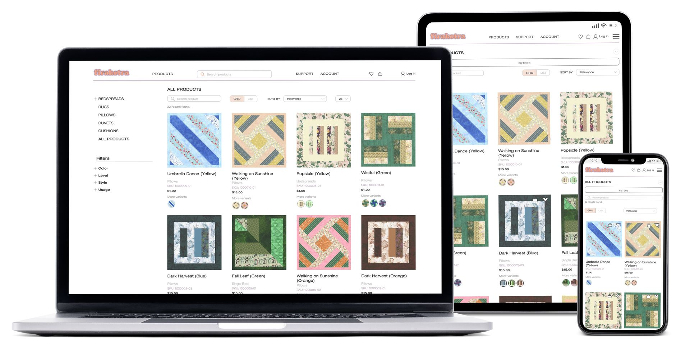 Having a customized online store is the best opportunity to increase the sales of your products or services and obtain a presence in the digital market.
At ForgeFlow we offer a set of templates to configure your custom online store and have it ready to use, without developing it from scratch, and fully integrated with Odoo for complete management
of your company.


Stock visibility available in real time

Advanced order tracking

High speed search engine with filters


Aligned to your brand image


User-friendly design with a good User Experience

Detailed product pages with related products

Customer management

Full management of orders, deliveries, invoices and debts


Shopping cart and wishlist

We create more than attractive websites, we make them work.
Perfect for desktop and mobile devices. It will be personalized and you will manage it by yourself when you need it.
Your personalized online store with
the help of our team

Our digital team will create the design that fits your brand, making the online store completely yours by customizing every detail; from the first page to the purchase process, including the product pages, the shopping cart and the member area of ​​the store.

B2C / B2B / MULTICHANNEL
We help you create an online store that adapts to your business model. Whether you are a fashion company or if you sell equipments, or if you combine online business and physical stores, we have a solution for you.

All the tools that are needed in one place
We have developed a single platform that includes all the advantages that different tools offer us. You will have all the functions of an e-commerce that you need to start, manage and grow your business.

Integrated with your ERP for fully management

As Odoo Silver Partners, we integrate your e-commerce and give you access to the entire set of ERP services. We are by your side to help you run your business, whether you are running an established online business or just starting out.

Our working process to get

the best results.

Analysis and diagnosis

This discovery phase allows us to identify, analyze and delve into all the elements that are part of the brand ecosystem and affect to the enterprise.
This knowledge allows us to define the areas of opportunity.

Defining your strategy

We validate all hypotheses and co-create the basis of your online store, ensuring that we apply the best solution for your business and that all areas are covered.

We are specialized in e-commerce design, covering all phases of the project; from the first ideas and conceptualization to the final launch.

Custom design
Every e-commerce project is different, so we adapt our templates with the best experience design to your interface style. All the backend and frontend software is under construction to connect it to Odoo and Shopinvider.


Our experts always by your side

We support you throughout the evolutionary process. Once your e-commerce is launched, we continue perfecting it until we reach the perfect result. We become your strategic partners.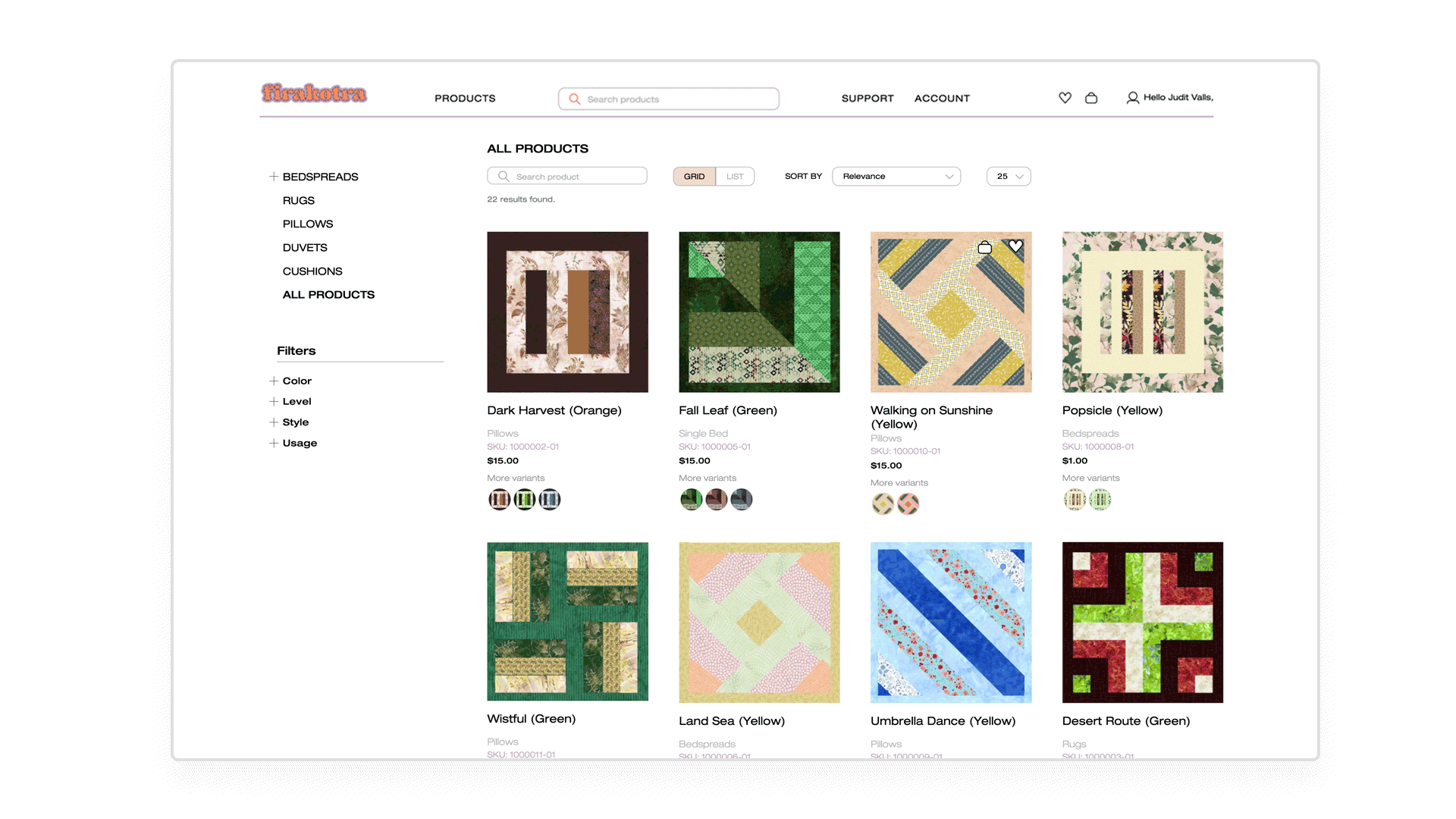 Essential features of our tailor-made online stores

In your online store you will have all the features that your business requires, always with the best tools available in the current market. These are some of the features that our
e-commerce websites include:

- User sign in and log in
- Simple and advanced searches
- Navigation by departments, categories and products
- Product filters
- Product attributes and multiple images
- Featured and related products
- Stock management
- Discounts and offers management
- Payment gateway integration
- Billing and customer management
Complementary services for a personalized corporate design.

During the process of creating your e-commerce, new needs and deficiencies may appear. We will help you to take your website to the next level.

Corporate Image
At ForgeFlow we don't only shape User Interface, we also help you strengthen the identity of your online store with a Brand Manual adapted to the digital environment so that your business has a professional appearance.
Visual content
Photos, icons, illustrations, etc.
We offer the possibility of providing you with digital content that adapts to your brand image and makes it stand out from the rest.

UX Writing
We can write the content of your pages and deliver the keywords to your audience. You just need to tell us the general idea of what you need and we will write your texts.

You can ask us anything related to our company or our services.
Our team understands and guides your projects with personalized solutions.